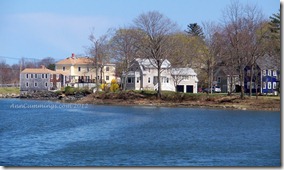 Are you thinking about selling your home?  If you are, you want to seize the opportunity to make a really good first impression so it's worth taking a little extra time and effort BEFORE you actually put your home or condo on the market for sale.
Seacoast NH Real Estate – Selling Your NH Seacoast Home
This list of top 5 things to do BEFORE putting your home on the market will help you do just that:
Have your home pre-inspected

– by having this done before you list your home or condo for sale, you'll know in advance what issues might come up, and it also shows potential buyers that you put extra effort and care into getting your home ready for the market.

Neaten up, tidy, clean, and organize

– you're going to be moving anyway, so if you clean out things you're not going to keep and start packing other things up, you'll have a neater more inviting home for potential buyers to view.  By paring down personal things out on display, cleaning out closets/basement/garage, packing up those things you rarely or never use, your house will feel roomier and will allow potential buyers to visualize their furniture and  belongings in your house.  Clean everything and make it shiny and inviting – clean windows, carpets, ceiling fans, baseboards, etc. – taking these extra steps send a message to potential buyers that you really care about your home and it gives them a very nice feeling as they're viewing your house with thoughts of possibly buying it.

Create inviting curb appeal

– potential buyers judge a house by the way it looks from the outside.  If it doesn't say to them, 'come in and see the rest of me', you often lose most buyers without them ever having seen the inside of your house.  Mow the grass, trim the bushes, seal the driveway, straighten out bricks or stones used in walkways, put some mulch down around flower beds, weed them if they need it.  Is there any painting or power-washing needed? Take a look at your house from across the street and see what you see as your put yourself in the shoes of a buyer looking at it from the outside for the first time.

Warranties and home information

– find all warranties and manuals for your appliances, furnace, hot water heater, etc.  Write out a list of vendors and contractors you use for work on your home with their contact info – these vendors know your home and buyers appreciate this kind of information, and again it shows how much you care about your home by sharing this information.  Set up a 3 ring binder notebook and insert all of this information into it in an organized way.  Leave this in a location where it can be perused by potential buyers.

Written estimates

– if there are things in your home that need replacement, such as roof, carpeting, furnace, etc., get written estimates for replacing/repairing these items and have a copy of those handy, in the 3 ring binder above would be a great location.   Knowing these amounts will help potential buyers budget for them, and will be very helpful with the negotiations.  Without written estimates from contractors for items needing replacing, often buyers tend to estimate far higher than the real cost because they have no numbers to work from.
Taking care of these suggestions before you put your home on the market should go a long way with those buyers who've chosen to look at your home with the thoughts of possibly making it their new home.  You rarely get a second chance with buyers so creating the best first impression you can will really be a big factor when your home is put on the market for sale.
If you're a homeowner who's thinking about selling your Portsmouth NH real estate, make sure you work with a local REALTOR who really knows the market, and knows how to help you strategically position your property.
My partner, Jim Lee, and I live and work right here in Portsmouth, and we have our fingers on the pulse of the local NH Seacoast real estate market – let us put our knowledge and successful track record to work for you.   Read and hear what our clients have said about our services  –  Client Stories.
Call us or email us – we're here to help you with your real estate needs – ann@anncummings.com and jim@jimlee.com.  1—888-349-5678 ext. 3839 for Ann and ext. 3801 for Jim.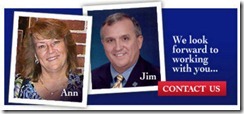 Ann Cummings and Jim Lee, REALTORS
RE/MAX Coast to Coast
150 Mirona Road
Portsmouth NH  03801
603-431-1111 x 3839 and x 3801
Follow us on Twitter
Like us on Facebook
Search NH and Maine coastal real estate – Search Maine NH real estate for sale and feel free to set up real estate searches for your next home!