Should you or shouldn't you put your home on the market during the holidays?? Here's a list of 7 reasons to really think about going forward!
New Hampshire and Maine Homeowners
Should I put my home on the market during the holidays?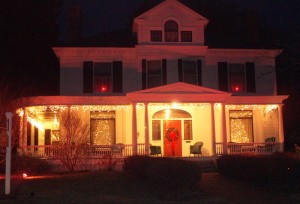 I get asked this question frequently, and it seems to the top question for NH and Maine Seacoast homeowners when I talk to them this holiday season.  My answer is, "if you're serious about selling your home, then by all means let's go ahead and put it on the real estate market for sale!"
If a homeowner isn't really serious about selling, then this is certainly not the time to 'test the market', not that there ever is a good time to do that.  If you're not serious about selling, why go to all that effort and hire an agent to expend time, effort, and money trying to get your home sold when you don't really care whether it sells or not?
Buyers need to buy homes, and they don't aways get to choose the optimal time of year to do so.  Those buyers who are out looking during the holidays are serious buyers.
Here are the top 7 reasons to seriously consider putting your home on the market for sale during the holidays:
—  Buyers looking during the holidays are very serious buyers and they usually have to make quicker decisions about buying.
—  There are fewer homes on the real estate market during the holidays, so your competition is less, which means there aren't as many homes for serious buyers to choose from.
—  Buyers who are buying during the holidays usually have that specific time off to look and buy.
—  Your home is beautifully decorated and therefore shows warmth and happiness to those looking at your home.
—  Residential real estate is all about emotions, and buyers' choices on a home to pursue is typically based on the home that gives them happy and warm feelings.
—  Many job transfers and relocations take place at the end of the year or during January, and by having your home on the market during the holidays, you can tap into those buyers who have to buy for job transfers.
— There are buyers who want/need to buy before the year ends for tax purposes and financial reasons.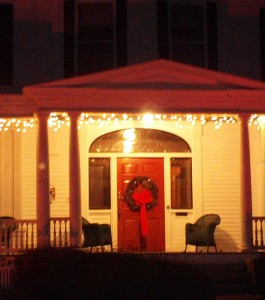 If you're a homeowner in the New Hampshire or Maine Seacoast area and you're thinking about seling your home, give me a call and we can talk further about getting your home on the market.
Are you thinking about making the  Portsmouth New Hampshire area or any of the surrounding Seacoast towns your home?  Call me today at 888-349-5678 x 3839, or send me an email at ann@anncummings.com, and let's talk real estate!
Related Reading:
Seacoast New Hampshire Real Estate Market Reports
Absorption Rates and Why They're Important to Know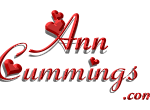 Servicing the New Hampshire towns of Portsmouth, Newcastle, Rye, North Hampton, Hampton, Stratham, Exeter, Greenland, Newington, Dover, Durham and surrounding areas, and the Maine towns of Kittery, Kittery Point, Eliot, South Berwick, York, and surrounding areas.