It's Showtime For Your Portsmouth NH Home or Condo!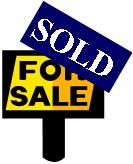 One of the most important conversations we'll
have after the correct pricing of your home, will be the showing instructions
of your Portsmouth home for sale. You're
weighing a lot of factors like commission, marketing, and staging.  I want to
talk about a couple of very important aspects of selling Portsmouth homes and condos.
Accessibility of your home for sale
More simply put, showing instructions. These
instructions can make or break the showings of your Portsmouth NH
home for sale.  As an experienced New Hampshire REALTOR,
I know that many times requests for showings happen at the last
minute.   Many things can create that last minute urgency
for a showing of your home for sale:
–  A woman
drops by an Open House that an agent is hosting; based on your
conversation the REALTOR remember a particular home that might be
perfect.  After a quick check with a
pre-qualification, the woman's REALTOR attempts to book a last minute appointment
for your home.
–  Many times
I decide on several homes for a client based on their criteria, yet in the
second home they show the criteria changes. That is when a good agent
adjusts course and tries to show homes within the new criteria.  And many times this causes a
need to make appointments with short notice.
–  A client
gets an MLS listing automatically from the agent, and absolutely has to see
it because they love the way it looks.
–  You are
driving to an appointment and the client yells "STOP the car – that is my
dream house".  A quick check, sign in the yard, a call to find
out information, and try and get in.
–  Your
listing just came up on the MLS in the morning before the agent goes out
with their clients, and they want to add your home to their list.