Selling Tips for Homeowners in Portsmouth New Hampshire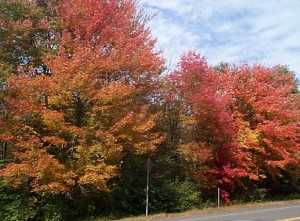 If you're
thinking about selling your home or condo in Portsmouth
NH, what a great season to help enhance the beauty of your
home!
Fall colors and scents are glorious here in New Hampshire and Maine.  Embrace
them and use them to help showcase your condo or home to potential Portsmouth
homebuyers.
Fall here in the Seacoast is just gorgeous, and these tips will help you
incorporate that beauty into your Portsmouth NH home to help
potential buyers see that beauty as well!
Some of these tips are common sense, and some add a really nice welcoming
feeling to potential buyers and their agents, and they all offer homeowners easy
things to think about doing if their home is for sale.
–   "Curb Appeal" – never forget to think about
those all-important 'first impressions'.  With the gorgeous colors of fall
leaves, this can add to a home's already existing appeal, however all those
leaves laying around on the ground certainly don't.  Clean them up!!
–
"Celebrate the Season"
– this is one that I have to admit I wouldn't have given much thought
to.  Embrace the fall and have fall decorating items–hang a nice
fall wreath, arrange some pumpkins & corn stalks – what a nice way
to greet people at the front door.  Nothing says 'welcome' like a
nice display of seasonal things at the entry of a
home!
–   "Let the Light In" – oh how important
this one is!!  If you have heavy curtains or drapes, open them up and let the
sun shine in!!  Turn on lamps and make your home exude a warmth and welcome for
showings.
–  "Your Fireplace" – if you have a fireplace, this
is a lovely time of year to show it off.  Place a log or two in the fireplace,
or if you have a gas fireplace, flick the switch and have a nice fire
burning/glowing to welcome potential homebuyers.  You can place a nice candle
holder in the fireplace that holds several candles.  What a great way to say
welcome to those looking at your home or condo!
–  "Scents of the Season" – the sense of smell is
the strongest sense to appeal to.  Most people are greatly enticed by the scents
of cinnamon and apples.  Bake a fresh apple pie and/or cinnamon cookies – what a
great way to welcome potential homebuyers!  Leave a plate of these fresh-baked
goodies with a note to have buyers enjoy a treat while viewing your home – a
very nice touch that they won't forget.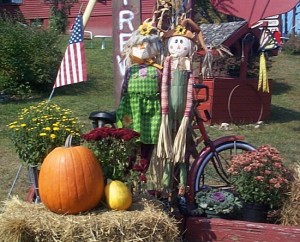 These tips
were inspired by an article in Realty Times written by Michele Dawson.
They are just as timely today as when they were written several years ago.  To
read the full article and see more tips, click
here….
If you're thinking about selling your Portsmouth NH home or
condo, give me a call!  We can set up a time to meet and discuss the
current Portsmouth
area real estate market and ways to get your home
S-O-L-D! Call me today at 888-349-5678 x 3839, or send me an email at
ann@anncummings.com, and let's talk
real estate!
Ann Cummings, New Hampshire REALTOR
RE/MAX Coast to Coast
Portsmouth
NH
ann@anncummings.com
888-349-5678 x
3839
Servicing the Coastal
Areas of NH & Southern Maine