Real Estate Market Update for Portsmouth New Hampshire –
September 2008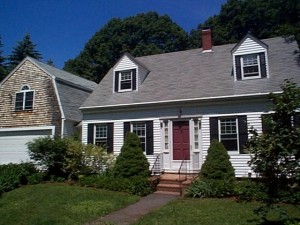 Wherever we go, real estate is always one of the topics of conversation, and who isn't
interested in real estate and how markets are doing!  There's always someone
looking to buy a home, sell a home, or they know someone thinking about buying or selling real estate of some sort.
Homebuyers and home sellers in Portsmouth NH are no different, and I get asked about the New Hampshire real estate market all the time.  I love real estate, and helping people buy and sell homes and condos, so I never tire of real estate conversations!
Here is how the real estate market here in Portsmouth did
for the month of September 2008:
–  We currently have 82 homes listed for sale through the
Multiple Listing System (MLS), with the

average asking price being $369,450

.
There were 23 new listings on homes that came on the market for sale during the
month of September.  The average days on the market for these homes for sale is
114 days.
–  During September, we had 12 Portsmouth NH homes go under
agreement or sale pending.  The average asking price of those sale pending homes
was $340,708, and the average days on the market for those homes was 57
days.
–  We had 17 homes in Portsmouth sell during September, and
the

average sold price of those homes was $322,053

.  The average days on the
market for those sold homes was

114 days

.  Sellers, on average, received 94% of
their last asking price.
–  During the month of September, we saw the listings on 9 homes in
Portsmouth expire without selling.  Most likely these listings didn't
sell because of price – not being priced correctly for the current market, and
buyers not seeing those homes as being a good value for the asking
price.
The numbers above are showing us an absorption rate for
homes in Portsmouth NH to be just under 5
months.  The absorption
rate tells us how long it would take to absorb the current
inventory of homes for sale in Portsmouth NH if no other homes
came on the market for sale.  This month's absorption rate has improved over August's
absorption rate for Portsmouth NH homes.

Thinking about making Portsmouth
New Hampshire your home?  Call me today at 888-349-5678 x 3839, or
send me an email at ann@anncummings.com, and let's talk
real estate!
Related Reading:
Seacoast New
Hampshire Real Estate Market Reports
Absorption
Rates and Why They're Important to Know
Ann Cummings, New Hampshire REALTOR
RE/MAX Coast to Coast
Portsmouth
NH
ann@anncummings.com
888-349-5678 x
3839
Servicing the Coastal
Areas of NH & Southern Maine