At HOME in Rye NH
Rye New Hampshire is a beautiful scenic small town located right on the coast of NH.  We have the smallest coastline in the country, and it's just beautiful!  Our small 17 mile long coastline is just as most picture New England's coast – some rocky coastal areas and some beautiful sand stretches of beach.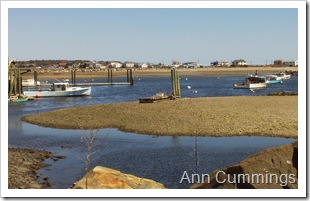 Our coastline offers some wonderful scenery and beautiful peaceful settings along the coastal route of Route 1-A, which follows the ocean.  You'll find great fishing spots, as well as whale-watching trips and deep-sea fishing cruises, all from Rye Harbor.
The drive along Route 1-A, Ocean Boulevard, is so tranquil, it can really soothe your soul.  It's one of my favorite drives, and is a favorite of most locals.
There are some truly stunning Rye homes along this drive, most were built as summer homes in the Victorian times.  Today, many of these Rye NH homes are now used as year-round residences.
Rye NH became the summer playground for the rich and famous during the early 1900's for many years.  Many of the local residents today can trace their roots many generations back to the early settlers of Rye.
Students in Rye attend Rye Elementary School and Rye Junior High School, and then go on to Portsmouth High School, as part of the School Administrative Unit #50.  Rye Elementary covers pre-school through 5th grade, and Rye Junior High covers 6th grade through 8th grade.  The Rye PTA (Parent-Teacher Association) is very active, holding monthly meetings as the Rye Library during the school year.  They take to heart the Rye School System's slogan of "every child – one voice".
Rye NH is in a great location – right along the Atlantic Ocean, less than an hour's drive south into Boston, and an hour north to Portland Maine.  Manchester NH and Manchester Airport is a 45 minute drive west, and loads of winter activities can be found within less than a 2 hour drive from Rye.  Portsmouth NH is the next town over, just a short few minutes drive away.
These pictures show a sampling of the beautiful homes in Rye NH:
Come for a visit and you'll soon find you'll want to make this area YOUR HOME – you can then be AT HOME IN RYE NEW HAMPSHIRE!!
The beauty of this area just makes selling homes in the Seacoast areas of New Hampshire and southern Maine such a pleasure!
It's no wonder so many people love living here and making Rye NH their HOME!  If you're interested in exploring making Rye your home, I'm at your service!
Please give me a call at 603-431-1111 x 3839 or send me an email to Ann@AnnCummings.com. I'd welcome the opportunity to talk with you, find out your real estate needs, and offer you my real estate assistance!
Servicing the New Hampshire towns of Portsmouth, Newcastle,
Rye, North Hampton, Hampton, Stratham, Exeter, Greenland, Newington,
Dover, Durham and surrounding areas, and the Maine towns of Kittery,
Kittery Point, Eliot, South Berwick, York, and surrounding areas.
Send me an email or give me a call at 1-888-349-5678 ext 3839.