Portsmouth NH Homes Tour –
Sustainability Homes and Organizations Tour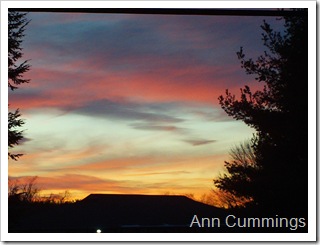 This past Saturday, Portsmouth NH was home to the Second Annual Sustainability Fair, and this coming Saturday the fair continues with The Sustainability at Home Tour.
This home tour will be showcasing Portsmouth homes and organizations that are currently using sustainable practices in their building materials, energy usage, conservation measures, and storm water management.
The Sustainability Fair stated last year to bring about greater awareness of making Portsmouth a more eco-friendly town and as a way to make sustainability a reality through collective efforts of various groups and individuals in the area.  Last year's fair had about 70 vendors, this year had just over 100 vendors.
This year's Fair theme was "The Natural Step Four System Conditions".
In a simplified form, The Natural Steps systems process embraces four sustainability principles or conditions:

Reducing Dependence on Fossil Fuels
Reducing Dependence on Synthetic Chemicals
Reducing Encroachment on Nature
Meeting Human Needs Fairly and Efficiently
Recycling plays a large role in making a sustainable community.  And with that in mind, admission to this year's Fair was an item that could be reused or recycled.  Some of the items being asked for were cell phones, ink cartridges, used clothing and shoes, eyeglasses, books, CD's, DVD's, and electronics.
If you missed the Fair last weekend, you can catch the Portsmouth NH Homes Sustainability Home Tour this Saturday.  For more information on this Portsmouth Home Tour, check this link for the "Sustainability at Home" tour.
If you're interested in making Portsmouth NH your home, or if you have a home in Portsmouth area to sell, please give me a call at 603-431-1111 x 3839 or send me an email to Ann@AnnCummings.com. I'd welcome the opportunity to talk with you, find out your real estate needs, and offer you my real estate assistance!
Servicing the New Hampshire towns of Portsmouth, Newcastle,
Rye, North Hampton, Hampton, Stratham, Exeter, Greenland, Newington,
Dover, Durham and surrounding areas, and the Maine towns of Kittery,
Kittery Point, Eliot, South Berwick, York, and surrounding areas.
Send me an email or give me a call at 1-888-349-5678 ext 3839.