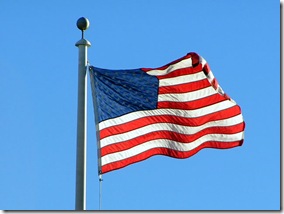 To many, Memorial Day means the start of summer and the long holiday weekend means barbecues, parties, family gatherings, etc.  It seems that the true meaning of Memorial Day seems to be losing its real significance.  I truly hope that never happens, but it feels like it is…..
I read a couple of blog posts on Memorial Day written by friends of mine, and I thought I'd share the links to their posts, as well as a few quotes and reminders from them.
"Memorial Day and A Moment of Remembrance", written by my good friend in California, Kathy McGraw.    Kathy reminds us of the original purpose of Memorial Day – honoring Civil War soldiers who lost their lives while fighting in that way.  She also reminds us of The National Moment of Remembrance, signed into law in 2000 by President Clinton.  I had forgotten about this, so very much appreciate Kathy's reminder to all of us about pausing to remember all those who serve and have served to protect our freedoms.
"What are You Talking About Around the Picnic Table?" , was written by a friend of mine from Ann Arbor Michigan, Missy Caulk.  Missy also reminds us of the origins of Memorial Day, and includes some wonderful quotes from President Ronald Reagan that I thought were so important for us to remember.
These poignant quotes came from President Reagan's farewell address, and I've included some here:
"An informed patriotism is what we want. And are we doing a good enough job teaching our children what America is and what she represents in the long history of the world?"
"So, we've got to teach history based not on what's in fashion but what's important–why the Pilgrims came here, who Jimmy Doolittle was, and what those 30 seconds over Tokyo meant. "

And from another speech of his:
"Freedom is never more than one generation away from extinction. We didn't pass it to our children in the bloodstream. It must be fought for, protected, and handed on for them to do the same".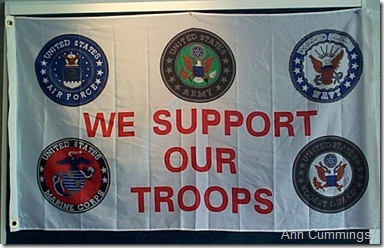 My dad, Harold Cummings,  served 29 years in the Air Force, my grandfather, R. Oakley Seaver, served in the Army, and my mom's brother, Charles Robert Seaver, served in the Air Force.
I am most thankful to them for having served our country, doing what needed to be done to protect America, and fighting for our freedoms that we often take for granted.
My deepest thanks and appreciation to all who have served, all who currently serve, and all who will some day serve – thank YOU from the bottom of my heart.
Servicing the New Hampshire towns of Portsmouth, Newcastle, Rye, North Hampton, Hampton, Stratham, Exeter, Greenland, Newington, Dover, Durham and surrounding areas, and the Maine towns of Kittery, Kittery Point, Eliot, South Berwick, York, and surrounding areas.