Waterfront Homes For Sale – Eliot Maine Homes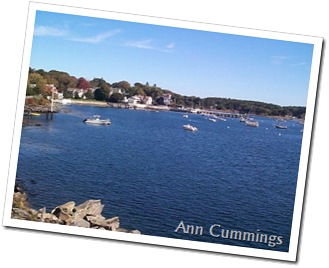 Living here in the Seacoast areas of southern Maine and coastal New Hampshire, we get to enjoy water almost everywhere we can look.  We're right here on the ocean, we've got a river that divides NH and Maine which feeds into Great Bay and a variety of smaller rivers leading inland.  Coves and inlets abound, offering even more areas for ME and NH waterfront homes.
Homes for sale in Eliot Maine on the water vary from small cottages to antique homes with river frontage to contemporary luxury homes on the water.  Some have moorings, some have docks, a rare few have both, and some offer the possibility of a dock.
A sampling of Eliot Maine waterfront homes for sale:
$349,900 ~~  small cottage on waterfront lot with remnants of dock in place, fabulous views, quiet location, needs some work.

$395,000 ~~  2 bedroom cottage with separate 2 story studio, dock in place, awesome river views, quiet location.

$525,000 ~~  5 1/2 acre waterfront lot with renovated cottage, dock – mooring – terrific views, build dream home and use cottage as guest house.

$699,900 ~~  fabulous 4 year old waterfront home on 2 acres right on the water, potential for dock and deep-water mooring for ocean access.

$729,900 ~~  3 story early American reproduction home on 2 acres with river frontage, possibility of deep-water dock, gorgeous water views.

$739,900 ~~  completely renovated 1700's cape right on the river with deep-water dock and mooring.

$775,000 ~~  beautiful Arts and Crafts style home with 5,000 sf of living space on 3 acres of river front beauty, common dock and mooring.

$899,900 ~~  5,000 sf custom-built contemporary home on Spinney Creek, beautiful views.

$1,295,000 ~~  gorgeous 7,000 sf waterfront home with apartment, deep-water dock and mooring, cabana and screen house, awesome views everywhere you look here.

$1,699,999 ~~  2 story reproduction colonial home on 2 acres of waterfront land, 2 story barn, great dock, private pond.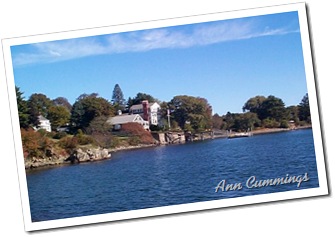 If you're interested in waterfront homes in southern Maine or coastal NH homes, one of these listed above just may meet your needs.
Would you like information on the New Hampshire or Maine real estate market?
Do you have questions about the buying or selling process?
Give me a call at 1-888-349-5678 x 3839 or send me an email and let's talk real estate!
Servicing the New Hampshire towns of Portsmouth, Newcastle, Rye, North Hampton, Hampton, Stratham, Exeter, Greenland, Newington, Dover, Durham and surrounding areas, and the Maine towns of Kittery, Kittery Point, Eliot, South Berwick, York, and surrounding areas.