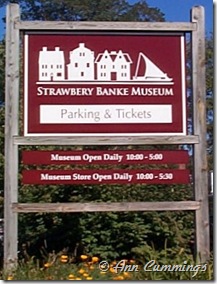 For those of us who make Portsmouth NH home, we get to enjoy all kinds of great community activities going on year-round.  One such fun event is today's Strawbery Banke Community Day.
Community Day offers free admission with a donation of a canned food item, more than one would be awesome.  All the canned foods collected will benefit local food pantries, which sorely need donations at this point.
Come check out all the fun things going on today from 10am to 5pm, Saturday August 1st, 2009.  Children's games, garden tours, house tours, and more.  And of course, you must check out the hot air balloon rides from 10am to noon!  One of the world-famous RE/MAX Hot Air Balloons will be at Strawbery Banke for tethered rides.
Great fun for family and friends – what a beautiful day today is for this Community Day in Portsmouth NH!