Who doesn't love to eat out AND save money??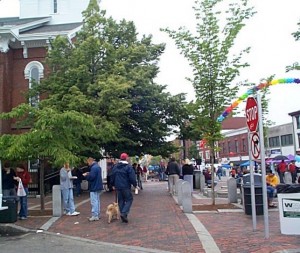 Well, if that's what you like, get ready for "Restaurant Week" here in Portsmouth New Hampshire!
This year's Restaurant Week takes place March 22 – 29, and you won't want to miss it.  There will be 29 local area restaurants participating, with special 3-course meals at a fixed price for lunch or dinner.  Lunches will be $16.95 and dinners will be $29,95.
For a full listing of those restaurants that will be taking part, and to make your reservations, be sure to visit the Greater Portsmouth Chamber of Commerce.
In previous years, the restaurants that took part were centered in the downtown area of Portsmouth.  This year, the restaurants participating have expanded to surrounding towns, to include Kittery, York, Rye, Durham, and Exeter.
The Seacoast area of NH has come to be known as a 'culinary destination', and those attracted to this beautiful area keep coming back and bringing more friends and family with them.  We've got loads of historic attractions, numerous arts and cultural venues, and not just in the summer months – we're a year-round destination.
A number of years ago, Portsmouth NH was dubbed the 'restaurant capital of the eastern seaboard'  because we have so many restaurants per capita.  More recently, we've enjoyed accolades  such as one of  the top "Historic Places" in the world to visit by National Geographic, and as one of the "Dozen Distinctive Destinations"  by the National Trust for Historic Preservation.
If you're interested in making Portsmouth NH home, let me know as I'd love to show you our area and help you find that perfect home or condo here in the Seacoast area!   Send me an email or give me a call, 1-888-349-5678 x 3839, and let's talk real estate!