Portsmouth New Hampshire Homes Show Off State Flower – Lilacs!
Lilacs are the state flower of New Hampshire, and one quick drive through town, and you'll clearly see them all around Portsmouth NH homes.  For several weeks each May, the intoxicating scent of lilacs is all around you here in the NH Seacoast as well as all around the state…..breathe deeply……………ah….  I love that fragrance!
The first lilacs introduced into NH came to use via England in the 1750's.   Royal Governor Benning Wentworth wanted them to showcase his Portsmouth NH historic home, now known as The Wentworth-Coolidge Mansion.  Every summer, this historic home in Portsmouth is open for free tours, and each May you can see the lilacs bursting with those fragrant little flowers, descendents of the original lilacs brought over in the 1750's.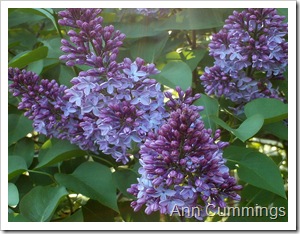 The most common lilacs you'll see around homes in Portsmouth NH are the lavender, deep purple and white lilacs.  In the last few years, light pink lilacs have been showing up, and I saw a couple of yellow lilacs recently as well.  Those are really beautiful, and striking when you see them because they're not very common varieties of lilacs.  They smell just as beautiful as the more common colors.
This year's Lilac Festival will be May 29th, from 10am to 4pm.  You'll be able to buy beautiful lilac bushes, lilac-themed gifts, and refreshments.  Tours of The Wentworth-Coolidge Mansion will be offered, as well as the opening of an art exhibition.  The festival is free to all who attend, donations are most certainly welcome, so feel free to donate whatever you feel being able to see and smell this beauty is worth to you!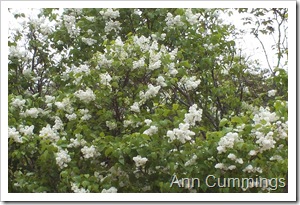 Whenever I'm near lilacs, I can't help put gather a branch, pull it to me, and breathe in deeply that heady lilac scent.  I can never get enough!  Fortunately for me, I have my own lilac bushes around my own Portsmouth home.
I wish I could put a 'scratch and sniff' tool on my post so you could experience their fragrance as well…. who knows, some day soon 'scratch and sniff' may be a tool that comes with all computers.  As a friend always said, "if we can think it, someone somewhere has or will create it'.  I'm waiting!!
If you're interested in buying or selling homes or condos in the Portsmouth NH real estate market, let me know. I love helping people achieve their real estate goals!
Once you're here, this area just makes you fall in love with it, and this just helps to make my job as your Portsmouth NH REALTOR that much more enjoyable to ensure you have as smooth a move as possible! Give me a call or send me an email, and let's get started!!
Servicing the New Hampshire towns of Portsmouth, Newcastle,
Rye, North Hampton, Hampton, Stratham, Exeter, Greenland, Newington,
Dover, Durham and surrounding areas, and the Maine towns of Kittery,
Kittery Point, Eliot, South Berwick, York, and surrounding areas.
Send me an email or give me a call at 1-888-349-5678 ext 3839.