Thinking about buying foreclosure bank-owned homes in NH?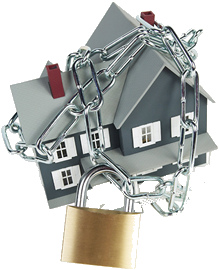 Foreclosure homes are all the rage now for buyers currently looking to take advantage of today's real estate market, with everyone thinking they're getting a bargain.  And that's the case here in the Portsmouth NH homes area as well.
Sure, some really are a bargain and don't need as much work as others do.  Because foreclosed or bank-owned homes are priced the way they are, those prices are one of the driving forces in today's real estate market when determining the proper price of privately-owned homes.
Oftentimes, when you compare a foreclosure home that has been let go and has been deteriorating because no one's been there to care for it with a privately-owned home that has been properly cared for, you can see that regular homes present some great opportunities for home buyers in the Portsmouth NH area as well.
~~ Read also – "Looking For Foreclosure Bank-Owned Real Estate?"
For those looking for foreclosed bank-owned  homes opportunities, here[s a sampling of what's currently for sale in the Seacoast areas of New Hampshire and southern Maine:
— Downtown Portsmouth Condo Portsmouth NH – 3 room 1 bedroom condo in good condition – $189,900.
—  Hampton Beach Condo Hampton NH – 3 room 1 bedroom condo just steps to the beach and ocean – $99,900.
— Hemlock Forest Condo Dover NH – 2 bedroom 1 bath townhouse condo, end unit with fireplace, needs work – $109,900.
—  North Hampton NH Contemporary Ranch home – 3 bedroom 3.5 bath home, 2 car garage on 3.75 acre lot – beautiful gourment kitchen, great master suite, loads of recent upgrades done.  Plumbing issues, water damage.  $454,900.
This is just a small sampling of homes currently for sale in and around Portsmouth NH, offered as bank-owned foreclosure homes.  If any of these have potential interest for you, or if you'd like to explore additional homes for sale, give me a call or send me an email.
Servicing the New Hampshire towns of Portsmouth, Newcastle,
Rye, North Hampton, Hampton, Stratham, Exeter, Greenland, Newington,
Dover, Durham and surrounding areas, and the Maine towns of Kittery,
Kittery Point, Eliot, South Berwick, York, and surrounding areas.