Calling Portsmouth NH home means so many different things to different people.
It can mean the closeness of family and friends.  It can mean the closeness of all the water in and around Portsmouth.  It can mean the beautiful historic homes and rich history we're surrounded with here.  It can mean the beautiful parks scattered all about town. 
It can mean the wonderful brick buildings that make up our downtown area.  It can mean sitting outside downtown at any number of outdoor cafes and restaurants.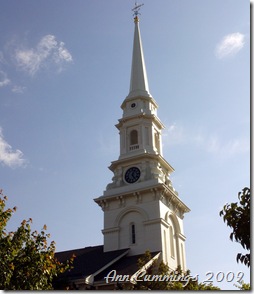 To me, Portsmouth NH as my home means so many things, some of which are the iconic scenes that so many associate with this fabulous town……
….. the beautiful soaring steeple of the North Church, the Moran tugboats that navigate the river and harbor with grace and dignity, the bridges that connect Portsmouth NH with Kittery Maine, our beautiful parks ………. 
…..these and some much more are home to me, home here in Portsmouth New Hampshire.
Related Posts:
     The Sounds of Home in Portsmouth NH
     Buying A Home and A Community – Portsmouth NH Homes
     NH and Maine Coastal Living Pictures – Photo Blog
     Portsmouth NH Coastal Area – A Little Show and Tell
Would you like information on the Portsmouth New Hampshire real estate market?  Do you have questions about the buying or selling process?  Give me a call at 1-888-349-5678 x 3839 or send me an email and let's talk real estate!
Servicing the New Hampshire towns of Portsmouth, Newcastle, Rye, North Hampton, Hampton, Stratham, Exeter, Greenland, Newington, Dover, Durham and surrounding areas, and the Maine towns of Kittery, Kittery Point, Eliot, South Berwick, York, and surrounding areas.