Did you know it takes at least 3 times to sell your Portsmouth NH home to get it SOLD??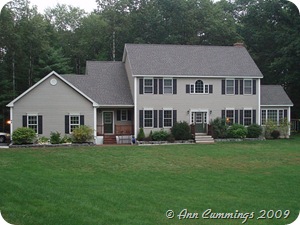 Yes, you read that correctly!
The first time you sell it is to other agents working with buyers.  When you have your home on the market, you want the agents who are showing it to really try to sell YOUR home and not your competition.
The second time you sell it is to the buyer.  Typically most homeowners think the buyer is the only one they have to sell to, but if the agents aren't sold it, the buyer may never get a chance to see it.
The third time you have to sell your house is to the bank or mortgage company's appraiser.  Appraisers today are pretty conservative and their appraisals are being scrutinized like never before.  They really have to make sure they can justify and support the value they come up with.
Recently, we've found ourselves having to deal with second appraisals.  Some banks and mortgage companies have been ordering a second appraisal to be done, oftentimes after the mortgage commitment date has passed.  So, that means homeowners could be subjected to having to sell their homes four times.
There's so much competition on the market in many areas and in most price ranges that it's imperative you price your home to sell right from the start.  You might reach an agreement with a buyer on a price you're both happy with, but that price must also pass muster with the appraiser, and then perhaps a second appraiser.
Get your Portsmouth NH home or condo SOLD!!
Your local Portsmouth NH REALTOR who has the knowledge and experience to give you the best advice on pricing and getting your home show-ready is doing just what you've hired them to do – help you to reach your goal of getting your home or condo sold.  Your best sold price is likely to happen in the shortest amount of time if you've priced your home correctly in the beginning and if you've taken extra effort to make sure your home creates a great first impression on the buyers and their agents who are interested in seeing it.
If you're thinking about selling your Portsmouth NH area home, I'd welcome an opportunity to show you how I can put my proven track record of success to work for you!
Would you like information on the Portsmouth New Hampshire real estate market?  Do you have questions about the selling process?  Give me a call at 1-888-349-5678 x 3839 or send me an email and let's talk real estate!
Servicing the New Hampshire towns of Portsmouth, Newcastle, Rye, North Hampton, Hampton, Stratham, Exeter, Greenland, Newington, Dover, Durham and surrounding areas, and the Maine towns of Kittery, Kittery Point, Eliot, South Berwick, York, and surrounding areas.