Trying to sell your Portsmouth NH home or condo?
If you are, then you know competing for today's buyers is quite challenging, to say the least.
Want to increase the chances of those buyers wanting to make your Portsmouth home theirs!
You need to go the extra step or two to make your house as welcoming and inviting as you can, and that means from the curb to the inside.
In a recent article in the Portsmouth Herald, an article "Staging Helps Home Sale Speed and Price", the author talked about the benefits of making sure your home is properly presented to potential buyers, and ways to go about doing that.  Be sure to check out that article for more detailed information on the staging process and how it can help in the home-selling process.
Getting your Portsmouth NH home sold in today's real estate market….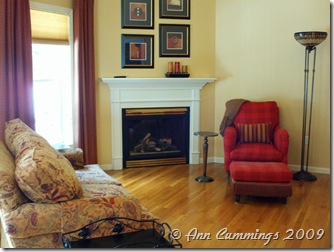 ….means working with your experienced professional NH REALTOR – setting the proper price and setting the right presentation of your home.
For buyers in today's market, it's the EXPERIENCE they feel when they view your home, and you want that to be the very best it can be, from the first moment they lay eyes on your home from the street.  That exterior curb appeal has to be such that it makes them want to come see the inside of the home.  Once they're inside, you want your entryway to speak to them and beckon them in further.
Getting things right from the start – price and presentation – will help your home sell quicker than the competition and typically for the most money the market will bear.  It's all about attention to detail and the experience!
Would you like information on the New Hampshire or Maine real estate market?  Do you have questions about the buying or selling process? Give me a call at 1-888-349-5678 x 3839 or send me an email and let's talk Portsmouth NH real estate!
Servicing the New Hampshire towns of Portsmouth, Newcastle, Rye, North Hampton, Hampton, Stratham, Exeter, Greenland, Newington, Dover, Durham and surrounding areas, and the Maine towns of Kittery, Kittery Point, Eliot, South Berwick, York, and surrounding areas.