"How's the real estate market?"   That's a question we are often asked, as most people have an interest in real estate usually because they own real estate and/or they know how real estate markets seem to impact much of the economy.
The Portsmouth NH real estate market has been busy since before the Christmas holidays – lots of showings have been going on, offers written, many of them eventually turn into contracts after some challenging negotiating at times, and those contracts in turn lead to real estate being sold and changing ownership.  And that's GREAT news!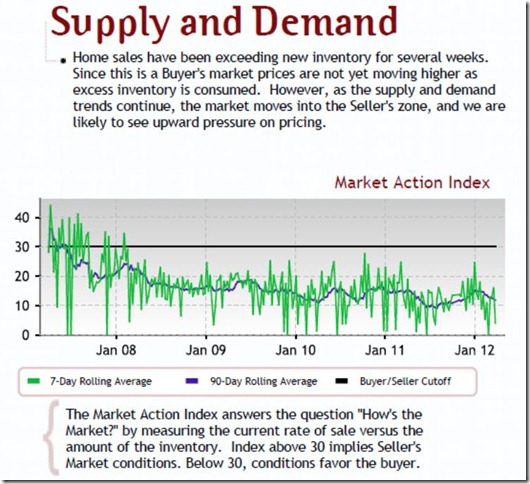 Chart supplied by Altos Research 4-2-2012

While we are still in a buyer's market, there's evidence that the market is slowly making some turns in the other direction.  The sales that are happening are taking place at a slightly higher pace than property coming on the market for sale is happening, as evidenced by the number of sales versus the number of homes coming on the market.  Demand is increasing, especially in certain locations, and days on the market are becoming shorter. 
Since we're still in a buyer's market, we're not seeing prices increase overall as yet.  As the laws of supply and demand dictate, when demand continues and the supply isn't keeping pace, prices will begin to turn in an upward direction and we'll see a shift in the market toward a balanced market then into the direction of a seller's market.
If you've been thinking about buying a home or condo in Portsmouth or the general Seacoast areas of NH and southern Maine, this just may be the right time for you.   "Should I Buy Now? Yes!  And Here's Why" will show you why the numbers seem to be indicating this very thing.
If you'd like to make your home here in the Seacoast areas of NH or southern Maine, let us know – we'd love to show you the area and help you find that special home just right for your needs.  We love living here in Portsmouth and we know you'll love this area too!
Call us or email us – we're here to help you with your real estate needs – ann@anncummings.com and jim@jimlee.com.  1—888-349-5678 ext 3839 for Ann and ext 3801 for Jim.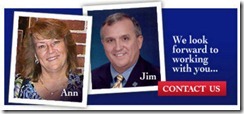 Ann Cummings and Jim Lee, REALTORS
RE/MAX Coast to Coast
150 Mirona Road
Portsmouth NH  03801
603-431-1111 x 3839 and x 3801
Follow us on Twitter
Like us on Facebook
Search NH and Maine coastal real estate – Search NH and Maine real estate and feel free to set up real estate searches for your next home!