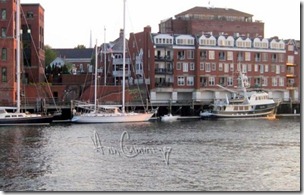 Portsmouth NH is a great condo area, with a wide variety of condos and price ranges to offer.  We have condominium complexes that were built new as condos, and we have also have condo conversions, which are typically large older homes or buildings that have been converted from their previous uses into condominiums.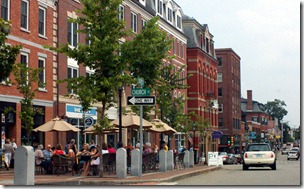 Portsmouth NH Condos For Sale
We currently have 68 condos for sale in Portsmouth, and those prices range from $90,000 to $1,409,400.   The average asking price of those Portsmouth condos is $466,792, and the price per square foot of those condos on average is $320/sf.  The average days on the market right now is running about 195 days.
In the last 6 months, we had 57 condos sold in Portsmouth, and the prices of those sold condos ranged from $99,900 to $1,451,200.  The average asking price of those condos that sold in that time frame was $364,424 and the average selling price of those Portsmouth condos was $344,407.  The average days on the market for those condos ran about 165 days, and those sellers received on average 95% of their last asking price.
Portsmouth New Hampshire Condos Absorption Rate
The current rate of sales of condos in Portsmouth is about 9 sales a month, and based on that, we have about a 6 1/2 month supply of condos on the market in Portsmouth.  That number is referred to as the Absorption Rate, and it means that at the current pace of sales, we have about a 6 1/2 month supply on hand, assuming no other condos in Portsmouth came on the market for sale.
If you're an owner of a Portsmouth condo and you're thinking about selling, you need to keep that number – the Absorption Rate – in mind.  In order to get your condo sold at a faster pace than the current time frame, it's important that you work with a local REALTOR who knows the Portsmouth real estate market and who can help you strategically position your condo to beat the rate of absorption.
My partner, Jim Lee, and I live and work right here in Portsmouth, and we have our fingers on the pulse of the local Seacoast market – let us put our knowledge and successful track record to work for you.   Read and hear what our clients have said about our services  –  Client Stories.
Call us or email us – we're here to help you with your real estate needs – ann@anncummings.com and jim@jimlee.com.  1—888-349-5678 ext 3839 for Ann and ext 3801 for Jim.
                           Consider it SOLD – start packing!!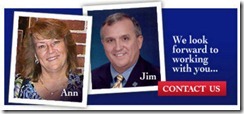 Ann Cummings and Jim Lee, REALTORS
RE/MAX Coast to Coast
150 Mirona Road
Portsmouth NH  03801
603-431-1111 x 3839 and x 3801
Follow us on Twitter
Like us on Facebook
Search NH and Maine coastal real estate – Search NH and Maine real estate and feel free to set up real estate searches for your next home!