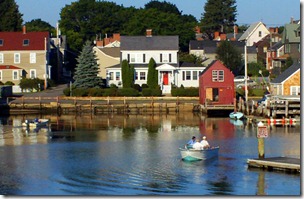 New Hampshire Seacoast homeowners who are thinking about selling their homes, or who already have their homes or condos on the market for sale, should know what the absorption rate is for their town.  Knowing what the absorption rate is will help to strategically position their home or condo when putting it up for sale.
Real Estate Absorption Rates
So, just what the heck does 'absorption rate' mean?  And why is it important to know?
The absorption rate tells us how long it will take to absorb the current inventory in any given area.  For example, the absorption rate for Portsmouth, as of today April 5th is 7.7 months or 33.2 weeks.  These numbers mean that it will take, on average, 7.7 months or 33.5 weeks to sell all the homes currently for sale in Portsmouth.  The higher this number is, the more aggressive homeowners need to be to get their homes sold.  And all of this is predicated on the laws of supply and demand – an oversupply will show higher numbers, and an under supply of homes will show lower numbers, which would indicate a seller's market.  These rates are based on the assumption that no new listings come on the market – the absorption rates only take into consideration those properties currently on the market for sale.
NH Seacoast Homes Absorption Rates
Here are the absorption rates for single family homes in the local towns in the greater NH Seacoast area:
Portmouth Homes For Sale  – 7.7 months or 33.2 weeks
Newcastle Homes For Sale – 14.5 months or 63 weeks
Rye Homes For Sale – 10.8 months or 47 weeks
North Hampton Homes For Sale – 12.7 months or 55.2 weeks
Hampton Homes For Sale – 11.4 months or 49.4 weeks
Exeter Homes For Sale – 9.3 months or 40.2 weeks
Stratham Homes For Sale – 15.2 months or 66 weeks
Greenland Homes For Sale – 6.6 months or 28.5 weeks
Newington Homes For Sale – 16.6 months or 72 weeks
Newmarket Homes For Sale – 7.2 months or 31.1 weeks
Dover Homes For Sale – 8.1 months or 35.1 weeks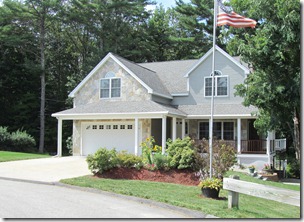 These are the most of the towns that are considered the Seacoast area here in New Hampshire.  As you can see, some of the towns have much better absorption rates than others, and that means that real estate in those towns is selling better than in other towns.  We've very much got a mixed real estate market going on here in the greater Seacoast area, and this just really does prove that all real estate is local – there is no such thing as a national real estate market.
If you're a homeowner who's thinking about selling your real estate, make sure you work with a local REALTOR who really knows the market, knows local absorption rates and knows how to help you strategically position your property so you can beat the absorption rate in your town.
My partner, Jim Lee, and I live and work right here in Portsmouth, and we have our fingers on the pulse of the local Seacoast market – let us put our knowledge and successful track record to work for you.   Read and hear what our clients have said about our services  –  Client Stories.
Call us or email us – we're here to help you with your real estate needs – ann@anncummings.com and jim@jimlee.com.  1—888-349-5678 ext 3839 for Ann and ext 3801 for Jim.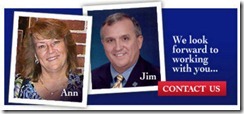 Ann Cummings and Jim Lee, REALTORS
RE/MAX Coast to Coast
150 Mirona Road
Portsmouth NH  03801
603-431-1111 x 3839 and x 3801
Follow us on Twitter
Like us on Facebook
Search NH and Maine coastal real estate – Search NH and Maine real estate and feel free to set up real estate searches for your next home!