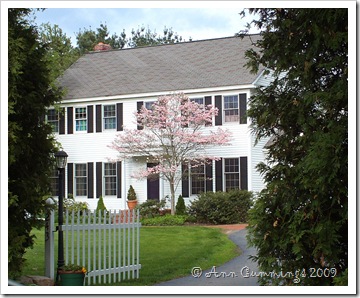 I had a client say to me the other day that they're not just buying a home in Portsmouth, they're buying into the Portsmouth community as well.  And that part of what they're buying is very important to them.
If you're thinking about buying a home in Portsmouth NH, or any other community, you're buying into whatever that community has to offer.  That's part of what you're paying for.  You could take the basic 4 walls of any house, and plop them down in a variety of communities, and that 4-walled box will have a different value in each community.  Part of what goes into the value of each community is what that community has to offer.
And here's what Portsmouth New Hampshire has to offer those who call Portsmouth home:
we have a fabulous downtown area, loads of shops, galleries, restaurants, museums, and more
we have a beautiful waterfront park, Prescott Park, where we can watch plays, hear concerts, take part in a variety of festivals, art shows, and more
we have Saturday morning Farmer's Markets from May through November where you get all kinds of locally grown produce and locally made products, and meet old and new friends
we have a gorgeous huge new library with all kinds of programs open to all residents
we have great schools, 3 elementary schools, a middle school and a newly renovated and expanded high school
we have beautiful churches throughout the town, many with historic roots
we have lovely parks scattered all around town and have been awarded a "Tree City USA Award"
we have a wide variety of homes in Portsmouth, choices in styles, ages and price ranges to suit everyone
we're right here on the Atlantic Ocean and the Piscataqua River – awesome waterfront and a working port
we have a fascinating outdoor living history museum – Strawbery Banke.
we have loads of history all around us here, so if you love history, you'll feel right at home
we have THE best seafood ever
we have loads of things to do in and around the Portsmouth NH area
we have great city festivals and fairs
we have super friendly residents who love living here and will help you learn all about Portsmouth NH living
we are in a super location for commuters – easy access to highways going north, south and west
we're only an hour or so from great winter ski areas
we have lots of fun antique stores in the area
we have a great walking town to call home – sidewalks in most places with friendly neighbors calling out greetings as you pass by
we have glorious springs, spectacular falls, fun-filled summers, and winters that can bring snowy winter scenes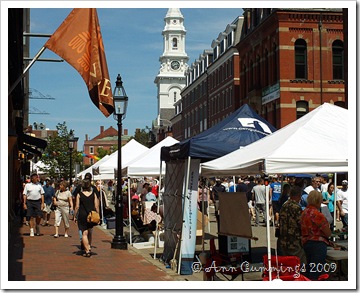 Can you tell how awesome living in Portsmouth New Hampshire really is??  Come check us out – you'll want to make your home in Portsmouth, too!
Would you like information on the Portsmouth New Hampshire real estate market?  Do you have questions about the buying or selling process?  Give me a call at 1-888-349-5678 x 3839 or send me an email and let's talk real estate!
Servicing the New Hampshire towns of Portsmouth, Newcastle, Rye, North Hampton, Hampton, Stratham, Exeter, Greenland, Newington, Dover, Durham and surrounding areas, and the Maine towns of Kittery, Kittery Point, Eliot, South Berwick, York, and surrounding areas.