Portsmouth NH – A GREAT Place to Call HOME!
It's really very easy to fall in love with Portsmouth New Hampshire, and the whole NH and Maine Seacoast area! We have so much to offer both residents and visitors alike.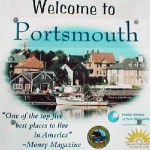 It's really very easy to fall in love with Portsmouth New Hampshire, and the whole NH and Maine Seacoast area!
We have so much to offer both residents and visitors alike.  As a matter of fact, many buyers I've worked with over time initially came here as visitors, returning again and again, and then decided to make Portsmouth their primary home.
And it's no surprise they do, if you ask me!   😉
Five GREAT reasons to make Portsmouth YOUR home:
~~  Portsmouth has a terrific location!
We are right here on the coast of New Hampshire, just 45 minutes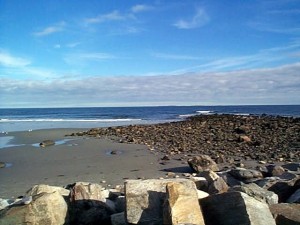 south of Portland Maine and 45 minutes north of Boston, Mass.  The closest snow skiing is an easy 30-40 minute drive to Gunstock Ski Mountain.  The coast, with our beautiful beaches and Atlantic Ocean, is right here at our doorstep.   We've got great highway access for all major commuter routes, airports in 3 cities are less than an hour's drive and we have a small airport right here in Portsmouth, Amtrak rail service is just 15 minutes away.
~~  Portsmouth is just full of all kinds of things to do year-round!
We've got parks, multiple theaters and venues for all kinds of productions – plays, musicals, concerts, etc.  Loads of shopping abounds all over the place, and we've got just about every kind of dining right here in Portsmouth that you can think of!  Spring through Fall, our Seacoast Farmer's Market runs every Saturday – a great place to buy fresh local produce, make new friends, and meet up with old friends.
~~  Portsmouth has great schools!
And those great schools include a beautifully renovated and expanded high school.  We have 3 wonderful elementary schools, serving the various neighborhoods around town.  And to add to all that our schools have to offer, we have a brand new beautiful library right next door to the Middle School.  In addition to our great schools right here, we're only a few minutes away from the University of New Hampshire, located in Durham.  UNH has one of the prettiest college campuses you'll ever see!
~~  Portsmouth offers great housing opportunities!
And we've got homes of all kinds, with a home to fit everyone's needs.  Being in New England, we have all kinds of antique homes as well as lovely new construction homes, and everything in between.  We've got great condos – both conversions as well as newly built, in all price ranges.  We have plenty of homes for buyers to choose from, and with today's interest rates what they are & prices a little lower than they were last year, it's a GREAT time to be a buyer!
~~  Portsmouth's economic environment is great!
We've got many great businesses here in Portsmouth and the surrounding areas.  Over the last few years, a number of high-tech businesses have relocated to this area, causing this area to be dubbed the "e-Coast".  Our downtown area has free wireless set up, a perfect environment for businesses and business people who love being downtown.  They are looking into expanding this further to encompass more of the downtown area as well going into some of the neighborhoods close to downtown.  Plus here in New Hampshire, we have NO income tax nor do we have a sales tax!!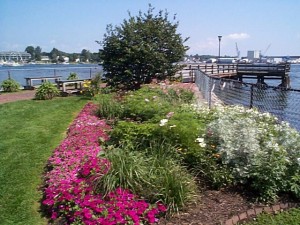 There are so many other reasons to convince you Portsmouth is a great place to call home – you just have to come see for yourself why so many of us just love making our homes in Portsmouth!
Come to visit – come to STAY because you'll want to make Portsmouth New Hampshire YOUR home!
Once you're here, this area just makes you fall in love with it, and this just helps to make my job as your Portsmouth NH REALTOR that much more enjoyable to ensure you have as smooth a move as possible!
If you're interested in buying or selling homes or condos in the Portsmouth NH real estate market, let me know.  I love helping people achieve their real estate goals!
Give me a call or send me an email, and let's get started!!
Servicing the New Hampshire towns of Portsmouth, Newcastle,
Rye, North Hampton, Hampton, Stratham, Exeter, Greenland, Newington,
Dover, Durham and surrounding areas, and the Maine towns of Kittery,
Kittery Point, Eliot, South Berwick, York, and surrounding areas.
Send me an email or give me a call at 1-888-349-5678 ext 3839.