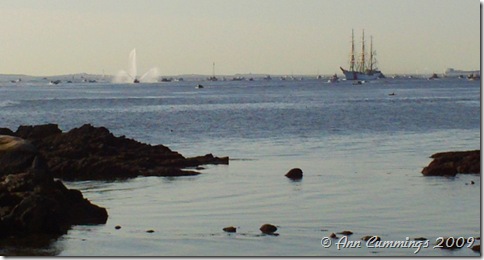 Those of us who call Portsmouth NH home know that we have all kinds of great things that go on all year long.  One very special event that has been taking place for the last 10 summers is our Tall Ships Festival, put on by the Piscataqua Maritime Commission.  The folks on that commission do a fabulous job bringing in Tall Ships for us to enjoy each year.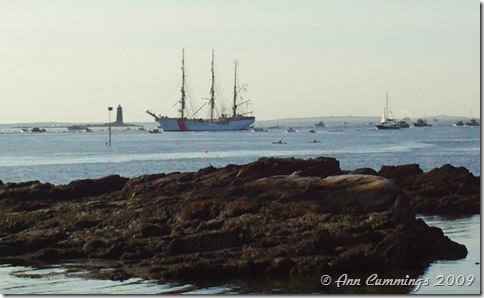 This year, the first of the four ships visiting for our Tall Ships Festival began arriving a week ago.  The Tall Ships Boat Parade was Friday morning, starting out at the mouth of Portsmouth Harbor.  I watched them come into the harbor in Newcastle, and then I followed them through Newcastle and then down into the downtown area where they tied up at the State Piers downtown.

These ships are so majestic to see – just beautiful!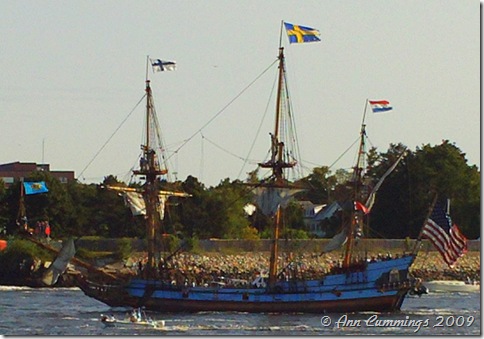 If you want to see more beautiful pictures of these Tall Ships, please check out Philip Case Cohen's Photo Blog – The Daily Portsmouth.  His photographs are just beautiful!
Related Posts:
Tall Ships Are Coming to Portsmouth NH
The Scenes of Home in Portsmouth NH
The Sounds of Home in Portsmouth NH
Portsmouth NH Homes – Buying a Home and a Community
Images © 2009 Ann Cummings Portsmouth NH REALTOR
NH Coastal Living – Portsmouth NH Photo Blog
Servicing the New Hampshire towns of Portsmouth, Newcastle, Rye, North Hampton, Hampton, Stratham, Exeter, Greenland, Newington, Dover, Durham and surrounding areas, and the Maine towns of Kittery, Kittery Point, Eliot, South Berwick, York, and surrounding areas.</P