Portsmouth NH Homes – We have great variety in styles and colors!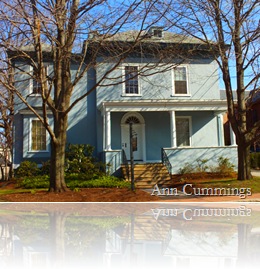 Portsmouth NH homes come in a wide variety of styles and colors.
Our homes date back to the 1600's through the last handful of years. We have a lot of history here in Portsmouth!
The styles of homes in Portsmouth are as diverse as the people who live here and call the Portsmouth area home.  We've got stunning historic antique homes that have been painstakingly restored as well as antique homes that are waiting for someone to restore their former beauty.  And we've got newer homes and everything in between.
The colors of our Portsmouth homes cover the full spectrum.  This video shows you just a small sampling of the colors and styles of homes you'll see in the neighborhoods and homes of Portsmouth NH.
When you get to see all these beautiful homes in person, with their full colors, you can't help but smile!
If you're interested in making Portsmouth NH your home, or if you have a home in Portsmouth area to sell, please give me a call at 603-431-1111 x 3839 or send me an email to Ann@AnnCummings.com.  I'd welcome the opportunity to talk with you, find out your real estate needs, and offer you my real estate assistance!
Servicing the New Hampshire towns of Portsmouth, Newcastle,
Rye, North Hampton, Hampton, Stratham, Exeter, Greenland, Newington,
Dover, Durham and surrounding areas, and the Maine towns of Kittery,
Kittery Point, Eliot, South Berwick, York, and surrounding areas.
Send me an email or give me a call at 1-888-349-5678 ext 3839.